Digital Change in the Flow of Time
September 6-9, 2020 in Magdeburg
The Mensch und Computer (MuC) conference is an annual conference organised by the German Informatics Society (Gesellschaft für Informatik e.V.) and the German Usability Professionals Association (German UPA). With more than 800 participants in the past, the Mensch und Computer MuC is one of the largest German-speaking IT conferences and the largest HCI conference in Europe.
The main scope of the conference is to connect people with other IT professionals, keep in touch with the latest trends in the field of HCI, interface design and usability. Therefore, MuC comprises two main tracks. While the scientific track ("Mensch-Computer-Interaktion" – MCI) presents new research findings in the field of HCI, the practice-oriented section ("Usability Professionals" – UP) focuses on state-of-the-art reports and workshops on usability and user experience.
Accepted short and long papers will be published in the ACM Digital Library.
Important Information
With the uncertainties imposed on us due to the current COVID-19 pandemic, the decision has been made to convert MuC2020 into an all-digital conference. Although we were looking forward to welcoming you in beautifiul Magdeburg, the health of our community is our top priority. In line with this year's motto "digital change in the flow of time", we perceive this situation not as a burden but rather as a chance to explore new formats of presentation, communication, and networking in our digital community. We are currently working on translating all of the MCI and UP track's various participation formats into their digital equivalents to preserve the rich and multi-faceted nature of MuC. The conference will take place as planned from September 6th to 9th.
Call for Papers
We welcome contributions from academics and practitioners in the form of long papers, short papers, demos, workshops, tutorials, and doctoral colloquiums. To stengten the international profile of the conference, we welcome and encourage submissions and presentations in English. Although the main conference language is traditionally German parts of the program are in English (e.g., keynotes, invited talks, selected talks, etc.)
Important Dates
Track
Contribution Type
Submission
Acceptance Notice
Camera Ready Submission
MCI
Workshops
06.03.2020
20.03.2020
10.07.2020
MCI
Full Papers
03.04.2020
17.04.2020
29.05.2020
10.07.2020
MCI
Short Papers, Tutorials
05.06.2020
03.07.2020
03.07.2020
10.07.2020
MCI
Demos
19.06.2020
03.07.2020
10.07.2020
MCI
Submissions to the Doctoral Colloquium
28.06.2020
03.07.2020
10.07.2020
UP
Contribution Proposals (Abstract)
Workshops and Tutorials
03.04.2020
17.04.2020
from 30.04.2020
Review Version
31.07.2020
Final Version
30.08.2020
UP
Contribution Proposals BARCAMP
31.07.2020
–
Review Version
31.07.2020
Final Version
30.08.2020
Scientific Track
We invite you to submit full papers as well as short papers, demos, tutorials, workshops, and submissions to the doctoral consortium.
Full papers, should make a novel scientific contribution and will be presented as talk during the main part of the conference.
If you have a research idea or first results of your research project, you are invited to submit a short paper which you will present as poster at the conference. There you can share and discuss your concepts and ideas with the community.
Demos shall present new and innovative interaction technologies and methodologies. The conference offers a separate demo session for this purpose.
Workshops are open forums for short presentations, discussions or collaborative work related to a specific topic. The workshop organisation, meaning the invitation and selection of contributions, is fully done by each workshop organiser.
Practitioners Track
The conference's practitioners track invites you to submit workshops and tutorials as well as Barcamp presentations in German or English language.
Workshops within the practical part allows our participants to discuss and work on an interesting topic together with other experts. Each workshop will get a 90-minutes slot at the conference. You are invited to submit a written contribution, although this is no prerequisite for conducting the workshop.
Tutorials offer the opportunity to show theoretical as well as practical knowledge or experiences to other participants. Each tutorial gets either a 90-minutes slot or 4 hours (half day). If you organize a tutorial, you are rewarded by just paying the reduced conference fee.
This year no Full, Creative or Young Professionals presentations will be collected and reviewed in advance. Instead, there will be a BARCAMP format on the Practitioners Track in 2020. Anyone can bring a presentation or a request to the conference, which will be briefly presented by the speakers in an organization session on Monday morning of the conference, then selected by the audience for presentation and assigned to a time slot. Our aim is to further promote the quality and balance of the topics and offer a program to beginners as well as experts.
Contributors wishing to have a written contribution published will be invited to submit it by the end of July 2020. These will be published in advance on the conference website. Contributions selected by the audience for presentation will then be published in the conference's Digital Library.
Submission and Review Process
Long papers should be 6-10 pages long (excluding references). Short papers should be 2-4 pages (excluding references). Each submission will be peer-reviewed by at least three experts of an international program committee. All papers have to be submitted via ConfTool using one of the following templates:
Main Topics of Mensch und Computer
Methodology And Modeling
Adaptive User Interfaces
User Modeling
Agile Methods
User Experience and Usability Research
Novel Evaluation Methods
Prototyping and Interaction Modeling
User Experience Design
Interaction Techniques
Tangible Interaction
Haptics, Touch, and Gestures
Human-Robot Interaction
Look, Point, Touch – Multi-Device Interaction
Mobile Interaction Techniques
Eyetracking und Gaze Interaction
Brain-Computer Interfaces
Wearable und Nomadic Computing
Multimodal Interaction
Assistive Technologies
Application Areas
Internet of Things and Industry 4.0
Interaction with Embedded and Ambient Systems
Smart Homes
Ambient Assisted Living
Automotive User Interfaces
CSCW and Social Computing
Digital Humanities and UX
Entertainment Computing
Virtual Reality, Augmented Reality, Mixed Reality
Virtual Characters and Avatars
Gamification and Serious Games
Usable Security
Health and Well-being
Learning Technologies
Reflection And Perspectives: Individuals And Society
Affect, Aesthetics, and Emotion
Designing for Gender and Diversity
Inclusiveness
Refugee Informatics
Economic Perspectives of UX
City of Magdeburg
Magdeburg has approximately 240.000 inhabitants. It is located between Berlin, Hannover and Leipzig. The first Gothic cathedral in Germany is the major sight in the city. In its history, it was the place of the German emperor Otto. In the 17th century, the inventor Otto-von-Guericke served as the mayor for more than 30 years. Magdeburg therefore is called the Otto-city. The university is one of the youngest in Germany, being founded in 1993. A technical university with a focus on mechanical engineering existed before and served the needs of Magdeburgs formerly large industrial sector.
VISA Information
If you are a non-EU citizen, please check if you need a visa for entering Germany and the Schengen Area. A list of citizens of countries that need a visa can be found here Do I need a visa?.
General Conference Chairs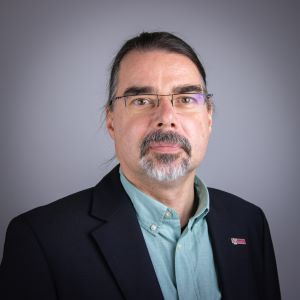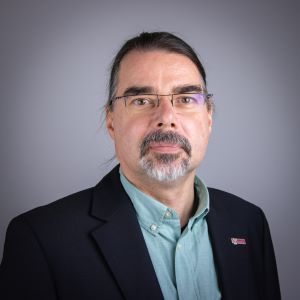 Andreas Nürnberger
Universität Magdeburg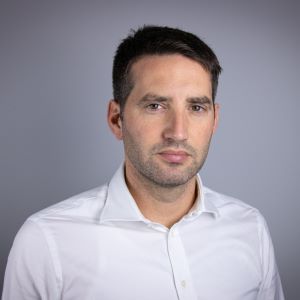 Christian Hansen
Universität Magdeburg
Technical Program Chair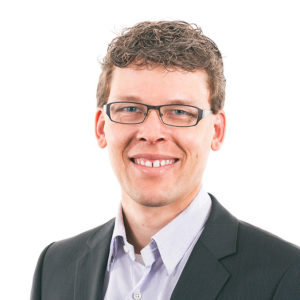 Florian Alt
Universität der Bundeswehr München
Long Paper Chairs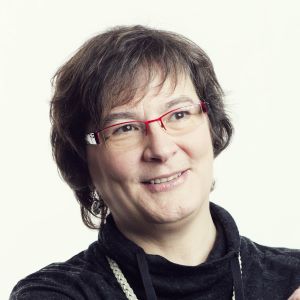 Eva Hornecker
Bauhaus Universität Weimar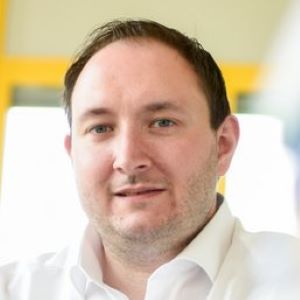 Stefan Schneegass
Universität Duisburg-Essen
Program Chairs Practitioner Tracks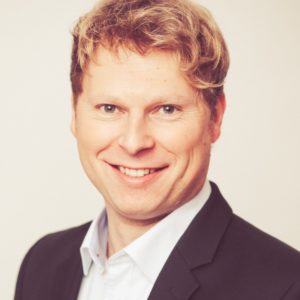 Holger Fischer
German UPA e.V. & eresult GmbH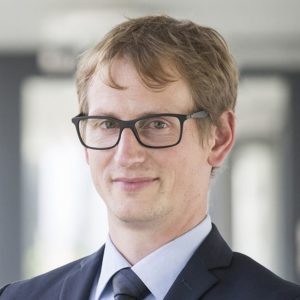 Steffen Hess
German UPA e.V. & Fraunhofer IESE